Cardinal Logistics Is Currently Seeking Class A Truck Drivers In The Lenexa, KS Area! $1500 Sign On Bonus!
Overview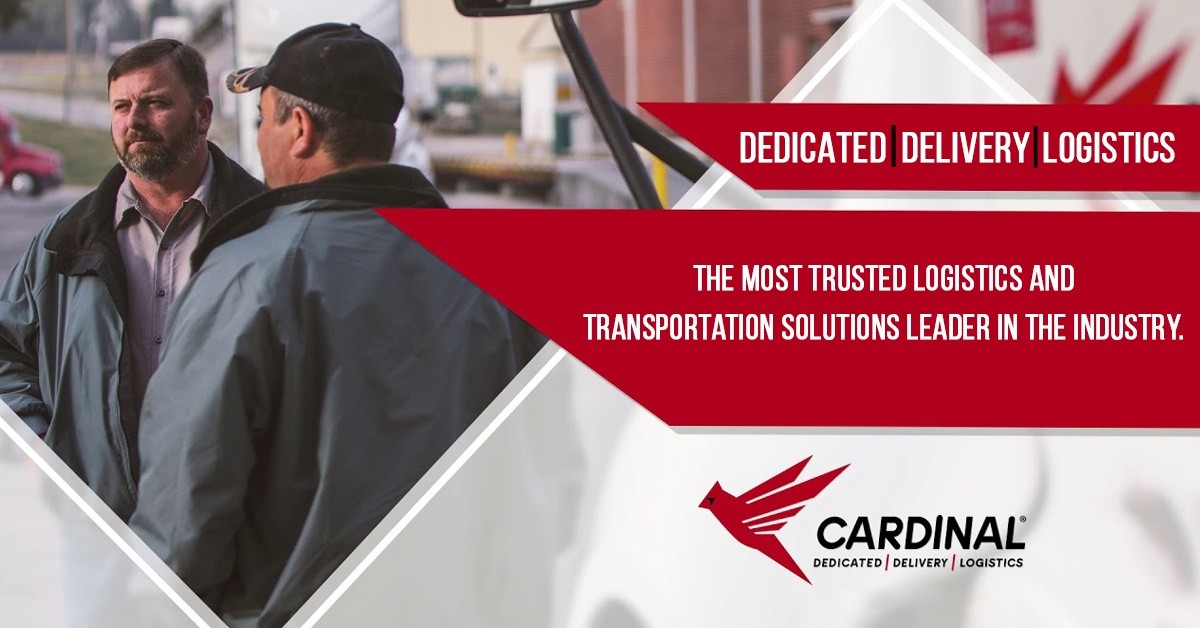 Company Driver | $66k+, Dry Van/Driver Assist, Benefits after 30 days

Cardinal Logistics is currently seeking Class A truck drivers in your area. Known for it's 100% dedicated truck driving routes, Cardinal has over 175 locations around the country with opportunities to advance your career through different dedicated routes. At Cardinal Logistics, home is your most important stop.

For More Information, please contact Carla @ 866-854-0860

Pay & Benefits
Full-time CDL-A truck drivers are eligible for:
Avg Annual Gross: $66k
Pay: $1250-1500
Bonuses: $1500 sign on bonus
Haul type: Driver Assist, Tailgate mattresses
Home Time: Home 2-3 days per week & weekends
Paid Orientation, Training, Holidays
Comprehensive Benefits Package after 30 days


Dedicated Driver Qualifications
Class A Commercial Driver's License (CDL-A)
9 Months T/T experience in the last 3 yrs, or 2 years of experience with in the past 5 years.
22+ yrs. of age
EEO/AAA/m/f/Vets/Disabled
Learn how to join Our Cardinal Team - Apply TODAY
This truck driving job posted by the American Driver Network
Cardinal Logistics
Cardinal Greatwide Logistics
866-854-0860
JOIN THE CARDINAL TEAM!
Cardinal offers nation-wide opportunities, a comprehensive benefits package and ample opportunities for professional and personal growth. Cardinal is actively seeking new talent to enable us to continue as the carrier of choice for our customers. Why not work with an industry leader? Cardinal is the place to work! No matter your location or position, Cardinal provides a supportive, results-oriented atmosphere where colleagues respect contributions and provide encouragement for reaching career aspirations.
Cardinal is a 100% Dedicated Carrier. We have 100% dedicated routes. At Cardinal we realize that the folks that drive our trucks are PEOPLE first and DRIVERS second.
We have both COMPANY DRIVER and OWNER OPERATOR positions available across the country.
We offer van, reefer, flatbed, and tanker opportunities as we serve clients in the manufacturing, retail, food/beverage, and building industries. Our dedicated freight provides steady work and earnings.
75% of our routes return home daily, 25% return home multiple times per week, and 5% return home weekly.
Company Drivers enjoy full benefits starting after 30 days.
Owner Operators have complete third-party packages available.
Competitive compensation packages.
Nationwide openings at over 175 locations and the country.
Search our jobs to find your ideal driving opportunity.
Cardinal Logistics Management is an Equal Opportunity Employer.
Cardinal Logistics's Hiring Area
Benefits
Paid Orientation
Training
Holidays
Comprehensive Benefits Package
---